The Charlotte-Mecklenburg Integrated Math Series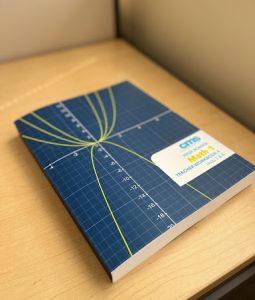 Charlotte-Mecklenburg Schools (CMS) contracted with Coherent Math Consulting, LLC to write and produce a three year high school math curriculum that aligns to North Carolina integrated math standards, builds off of Illustrative Mathematics' traditional pathway curriculum, and elevates the mission and values of teaching and learning mathematics in CMS that includes being equity-driven, student-centered, and culturally relevant.
Charlotte-Mecklenburg Schools has graciously chosen to share these resources as open-sourced under Creative Commons Attribution-Noncommercial 4.0 International License. To view a copy of this license, visit https://creativecommons.org/licenses/by-nc/4.0/. Access the Teacher and Student Workbooks here.
Want to learn more about professional learning to support this curriculum or how to personalize it for your district? Please reach out to learnmore@coherentmath.com.
"​​Barbara and her team consistently provided high quality curriculum strategy, content expertise, implementation expertise, joy and humanity to our work. We worked closely with Barbara and her team to design, build, and implement a coherent high school math curriculum across our district. Our district focus around equity in our math classrooms was a focus for Barbara and her team. They provided coaching, strategy support, professional learning, pep talks, human connection, and a full curriculum (from a scope and sequence to lessons and assessments and everything in between). Coherent Math Consulting's products and services were outstanding and always delivered on time. I would highly recommend Barbara and her team. They are exceptional."
Brandy Nelson, former Executive Director of Secondary Teaching and Learning, CMS
"Charlotte-Mecklenburg Schools contracted Coherent Math to adapt the Illustrative Math curriculum to align with the integrated math standards for NC Math 1, 2, and 3 and our ambitious Secondary Math Vision and Mission around changing the student experience in mathematics. Barbara Beske and her team made what seemed like an impossible undertaking at first, not only possible, but enlightening, worthwhile, and surprisingly smooth. Thanks to the Coherent Math team, we now have a personalized, culturally relevant curriculum grounded in equitable practices. We can not imagine a better final product than what Coherent Math has created for our district. The teacher and student workbooks are both beautiful and practical for daily use and we are already seeing major shifts in instructional practice and student experiences across the district!"
Ashley Burch and Rebecca Welch, Math Specialists, CMS